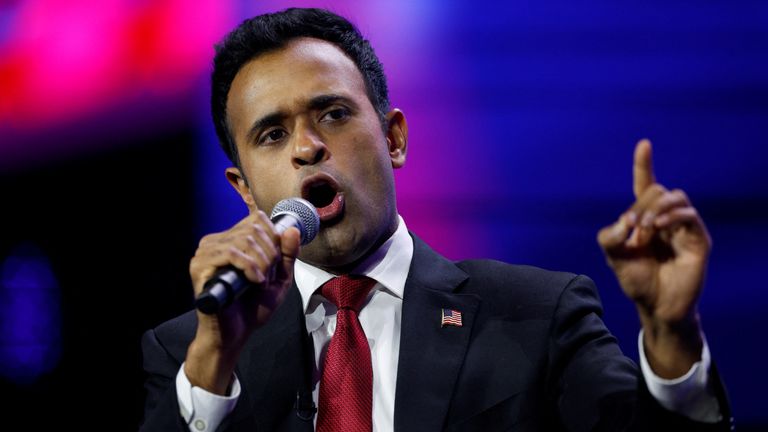 Chances are, if you have been keeping up with the 2024 Republican candidacy race, you have probably heard of Vivek Ramaswamy. A newcomer to the party, Ramaswamy in many ways mirrors other candidates in his attributes, and yet has many that set him apart from those who came before him. His confidence, communication skills, and intellect have garnered him success and praise, but his overt passion and impulsivity brings scrutiny, and comparisons to his idol, former President Donald Trump. If Ramaswamy were to win the Republican candidacy and eventually the presidency, would he symbolize a new beginning for the party, or would he bring more controversy at his own volition? Moreover, what kind of representation would he give Indian Americans?
Life
Let's start at the beginning. Ramaswamy was born on August 9, 1985 in Cincinnati, Ohio to Indian Hindu immigrant parents from Kerala. From a young age, he was very involved in his culture, from attending local Hindu temples and learning to speak Tamil fluently (though not Malayalam, the state language of Kerala.) His conservative ideas were shaped at a young age, for instance from having a Republican piano teacher. In 2003, he graduated as valedictorian from St. Xavier's high school, and at his commencement speech, his oration was acclaimed. At Harvard, Ramaswamy had the divisive reputation of being a contrarian and strong libertarian, but nevertheless graduated summa cum laude.
Ramaswamy went through many business ventures throughout his career, from working with QVT financial to Roivant Sciences, which later dissolved because of how the brand handled their drugs, and then Strive Management, an "anti-woke" assets firm. From all of these ventures, Ramaswamy has accumulated a net worth of $950 million, making him one of the various business moguls to enter the political landscape.
Political Beliefs
Throughout his campaign, Ramaswamy has had strong convictions regarding the environment, gender, nuclear families, and religion. For example, he believes that the continuous use of fossil fuels are necessary for humanity, and that there are two distinct genders. Along with this, his campaign strategies have received a lot of attention, such as him rapping lyrics of Eminem songs, a habit of his since college.
One attribute that his supporters are fond of is how resolute he is, something that was very apparent in the first GOP debate.
Ramaswamy was a hot topic in the debate, constantly getting attacked, with former governor Chris Christie saying "I've had enough already tonight of a guy who sounds like ChatGPT standing up here." He took the criticism well, acting unfazed and staying true to his ideals. When all the candidates were asked if they would back Trump in the case he was indicted, Ramaswamy was the first to raise his hand while the others were hesitant. However, even as he got admiration from doing this, controversial statements from him were still made. Repeatedly, he claimed that "climate change is a hoax," and that Trump was the greatest president of the 21st century. Statements like these caused anger from both his opponents and from Democrats.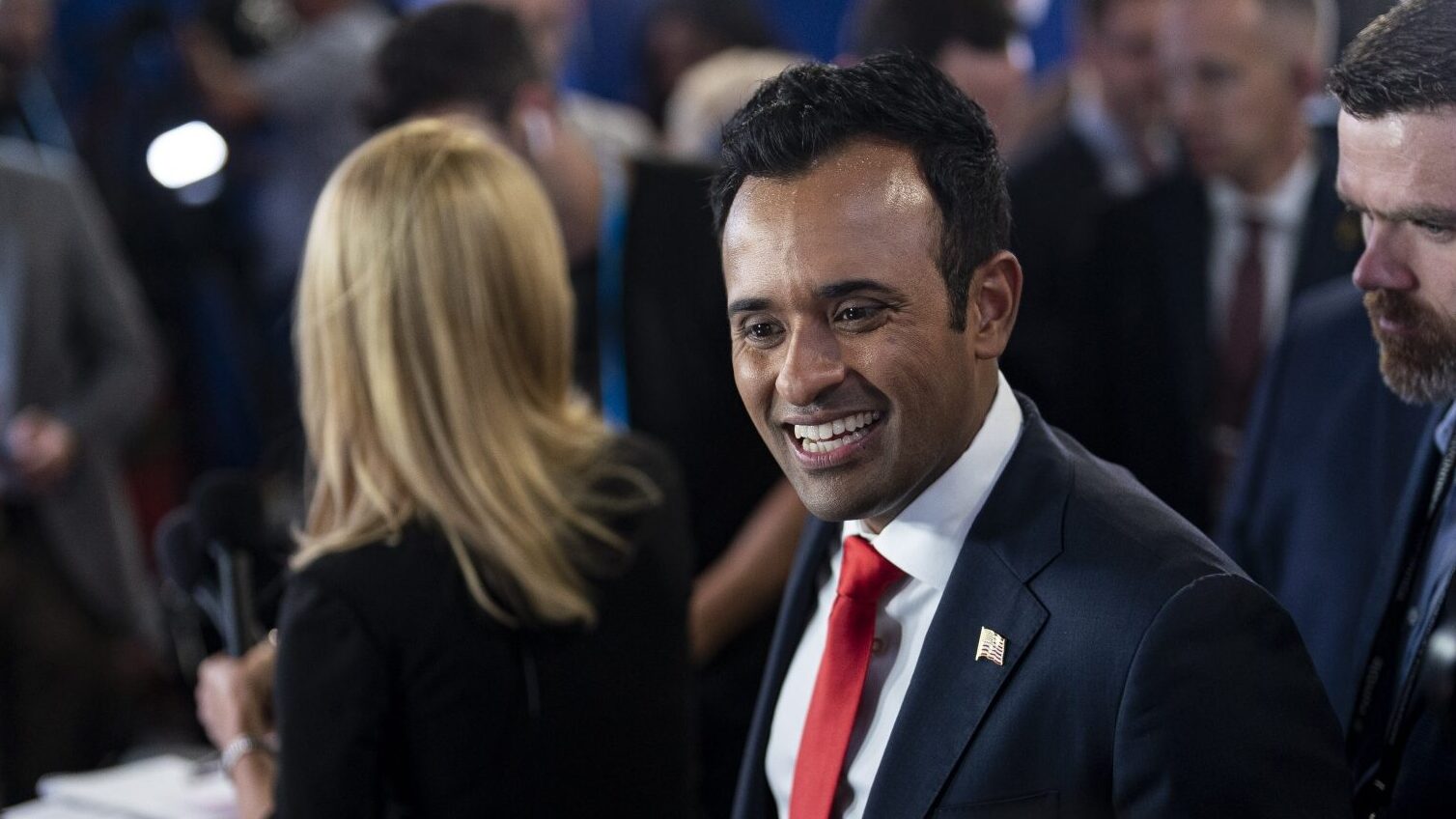 If Ramaswamy were to be elected President, perhaps the most uncertain group of all would be the Indian Americans. Even though Indian Americans are the highest earning ethnicity in the country, it's clear that there is a definite chance of higher wealth inequality, and that this statistic is not a representation of the entire group. Therefore, considering Ramaswamy's background and net worth, Indian Americans are worried that he only represents the 1% of not only them, but also of the country, and that he will not do enough to alleviate the poverty problem that the US severely grapples with.
Along with this, there are doubts that white supremacy will still be on the rise, considering the verbosity Ramaswamy uses. His stance on open borders is that they shouldn't exist to keep the country safe, and there has been a rise of anti-immigration rhetoric in the GOP. Rhetoric like this would be hypocritical, since he is second-generation immigrant and it would bring more division to disparage another ethnic group.
Additionally, they like his policies and the way he has combated criticism from other candidates, journalists, etc.
For now, the best thing to do is to keep up with the Republican election and see whether or not Ramaswamy is the hope or downfall of the party, if he can truly represent all immigrants, and if he will try to understand the plights of so many. Currently, Americans eagerly wait to see who the next nominee is and how the race progresses, as uncertainty continues to plague the nation.
Arshia Manoj