Whenever someone imagines a giraffe there picture the iconic long neck and chocolate-colored spots on a creamy white coat. However, in a wildlife park called Brights Zoo, a giraffe was born with a solid chocolate-colored coat, and may be the only such giraffe in existence right now.
---
The Brights Zoo, a family owned facility in Limestone, Tennessee, believes that this may be the only reticulated, solid-colored giraffe in the world currently. This female reticulated giraffe was born on July 31st and was recently named Kipekee, pronounced kee pay KAY; this can be translated from Swahili to "unique" in English. Previously, there were four choices presented to the world to vote from and the result was unveiled on Good Morning America. The other choices were
Firyali, which translates to unusual or extraordinary; Shakiri that means "most beautiful" and Jamella which means, "great beauty." Kipekee won over the second-place contender Shakiri by 16,000 votes to Shakiri's 10,000, since many agree that this would be the easiest for children to pronounce. Brights Zoo has said that around 40,000 people have voted to name the giraffe.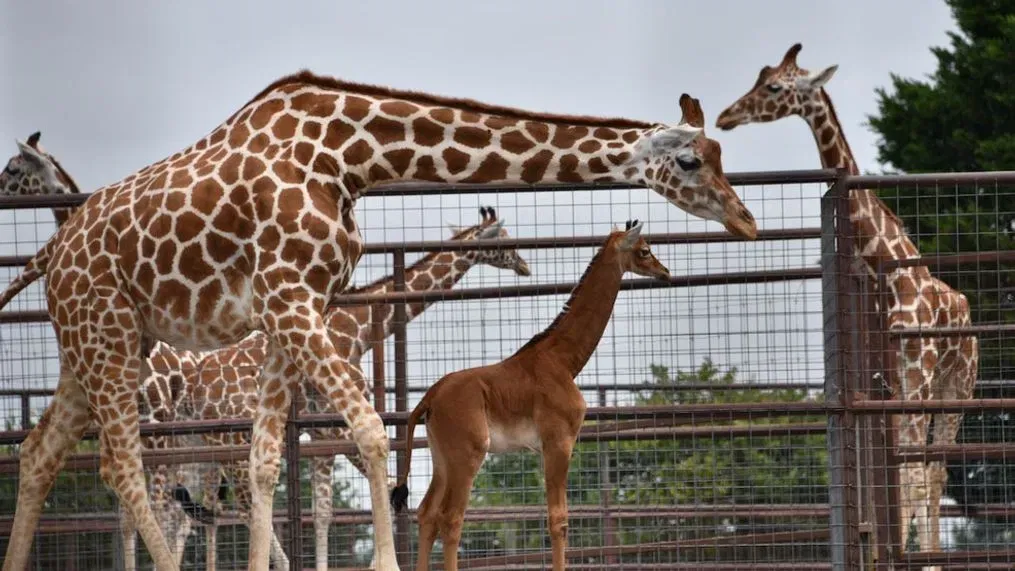 The veterinary team at Brights Zoo has assured everyone that Kipekee is "healthy and normal", and the director of the zoo, David Bright, has stated that she is "very laid back, still curious about everything, checking everything out every day". The rest of the giraffe herd seems to be treating Kipekee exactly as they would treat any other calf, regardless of her lack of spots. She is now six feet tall and 35 days old.
Zoo officials are hoping that Kipekee can bring attention to conservation efforts for the whole species. Stephanie Fennessy, Director of the Giraffe Conservation Foundation, said that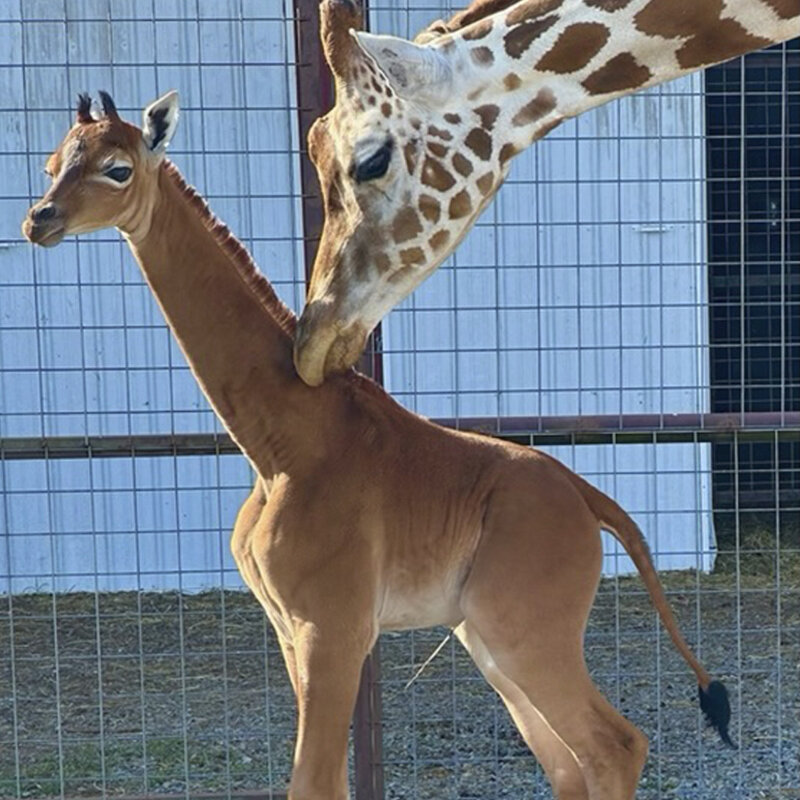 The last time a spotless giraffe was born was at a Tokyo zoo in 1972. In fact, it is interesting to note that there have been no solid hazel-colored giraffes seen in the wild. The previous spotless giraffe, called Toshiko, was born at Ueno Zoo in Tokyo, Japan; however, unlike Kipekee, this giraffe's mother had given birth to another spotless giraffe, named Ryoko, as well. Kipekee's mother, Shenna, has given birth to three other giraffes who are all spotted.
---
While Kipekee may be the only giraffe with a chocolate colored coat, "giraffes with all white coloring have previously been spotted in the wild, including two at a reserve in Kenya in 2017."
Mihika Rajeev