On the 15th of November, the French government issued international arrest warrants for Syria's president, Bashar al-Assad, along with his brother and two senior officials over the use of chemical weapons against Syrian civilians. Maher al-Assad, the president's brother, heads a military unit whilst Ghassan Abbas and Bassam al-Hassan, the senior officials, work with the Syrian research agency accused of developing the alleged chemical weapons.
Hadi al Khatib, founder of the Syrian Archive, said:
"With these arrest warrants, France is taking a firm stand that the horrific crimes that happened ten years ago cannot and will not be left unaccounted for. We see France, and hopefully, other countries soon, taking the strong evidence that we have gathered over years and finally demanding criminal responsibility from the highest-level officials."
These international arrest warrants follow a criminal investigation into the chemical attacks in the town of Douma and the district of Eastern Ghouta in August 2013 which killed more than 1000 people and left many scarred, both physically and mentally. Activists in 2013 posted disturbing images of corpses and children dying.
---
In 2011, civil war broke out after Assad's repression of peaceful demonstrations escalated into a deadly conflict that pulled in foreign powers. Many heads of state at the time frowned upon the Syrian government's behavior.
The Syrian government denies all these allegations and states that they were not involved in any way. Syria agreed in 2013 to join the Organization for the Prohibition of Chemical Weapons (OPCW) global watchdog and give up all chemical weapons. However, a joint inquiry of the United Nations and the Organization for the Prohibition of Chemical Weapons found that the Syrian government used the nerve agent sarin in an April 2017 attack and has repeatedly used chlorine as a weapon.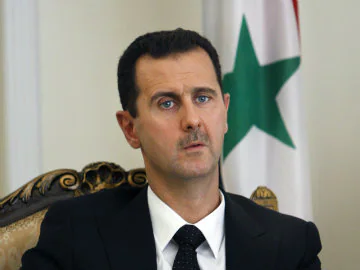 In October, the Russian and Syrian governments took advantage of the world's focus on Israel's war against Gaza and orchestrated attacks focused on cities and villages in the countryside of Ildib and Aleppo.
A political analyst from Ildib, Turki Mustafa, states that Russian involvement in the attacks is not out of love for Bashar al-Assad but for their own regime's gain where the Russians will now obtain a naval base in the Mediterranean to monitor NATO forces' movements.
Just last month, French judges issued warrants for two former defense ministers over a 2017 bomb that killed a French-Syrian man at his in Daraa. With this, it is evident that the French have set an example and will not stop to bring justice to the Syrian victims.
Lael Muchiri