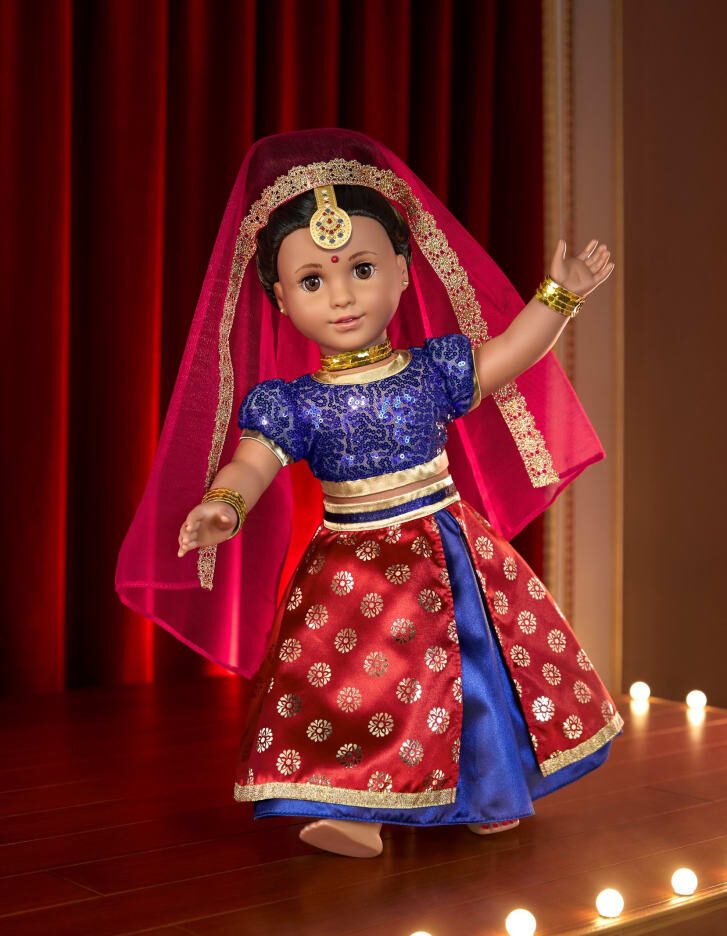 In an attempt to diversify their products and celebrate different cultures, American Girl released their 2023 Girl of the Year: Kavika "Kavi" Sharma. Coming from the bright streets of New Jersey with aspirations of being onstage on Broadway, Kavi is making history as one of the first South Asian American Girl dolls! 
Her History and Aspirations
Kavi's story starts off in Metuchen, New Jersey, where she's an Indian-American girl that loves to sing, dance, and spend time with her friends. She's only a train ride away from her favorite place to visit, New York, where she loves watching the magic of Broadway and hopes to join the stage one day. Her journal recounts her daily adventures, whether it's going to school and focusing on her shows, or celebrating cultural festivals with her family!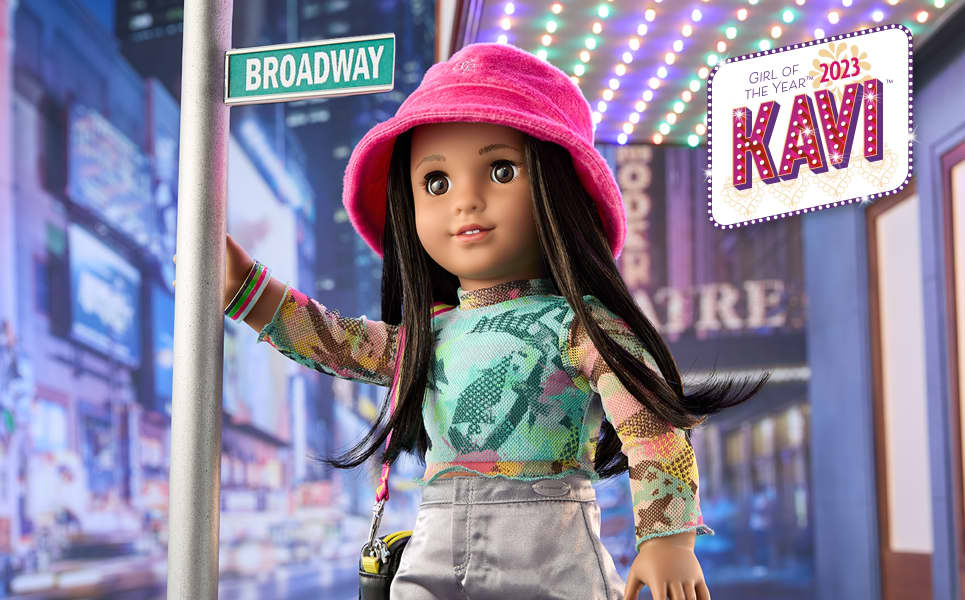 This new doll has garnered a major positive response from customers, mostly because of the cultural inclusivity that comes with this product. Many stated that originally when they thought of a doll, they would remember the standard fair-skinned, blonde dolls with blue eyes, but this doll broadened their horizons.
Parents said they were happy that children could learn about different cultures through American Girl dolls, as Kavi's journal talks about her following aspects of her culture and her costume packs include Indian outfits and jewelry like lehengas and tikkis (head pieces).
Many Indian parents also stated in the reviews that they were grateful that their children could grow up while playing with more diverse toys because it could help them feel more accepted than previous generations have. 
Celebrating Diversity
While this is the first South Asian Girl of the Year, this isn't the only doll with a diverse background that American Girl has created. The company launched a wide range of accessories and add-on items to diversify their dolls. This includes items associated with certain disabilities like crutches, wheelchairs, medicine kits, hearing aids, etc, and accessories from other cultures. 
American Girl isn't the only company creating diverse toys for kids of all cultures. Following their mission statement, companies like Barbie and LEGO have been trying to increase inclusivity in their products as well. While people may not connect over many similarities in a lifetime, toys are the one mutual connection that we all hold from our childhoods, and they allow us to interact with others and foster our imaginations, which is why what we play with is important! With large companies taking action to diversify their products, parents and children can feel included, and maybe even learn a thing or two about the thousands of different cultures in our world!