NATO is an intergovernmental organisation where member states agree to protect one another from third party attacks through political and military means. Recently, on the 4th of April, Finland has joined NATO in order to enhance security measures following the Russian attacks against Ukraine. The Finnish flag was raised in Brussels in the presence of Finland's president, foreign ministers and the Secretary General of NATO  where the Finnish national anthem and the NATO hymn was played. 
How does this affect relations with Russia?
Russian president, Vladimir Putin, had earlier demanded NATO to refrain from further expansion long before attacks on Ukraine since he has long planned for the undermining of NATO. Vladimir Putin warns that the NATO expansion does not bring stability to Europe. He emphasises the fact that Finland has made a great historical mistake of its time. During the years of the Cold War, Finland adopted a mode of neutrality in order to coexist with Russia and to show that they were just but loyal trading partners and not a threat. Now, Finland and Sweden abandoned their non military alignment which was fueled by the attacks on Ukraine and applied to be member states in 2022.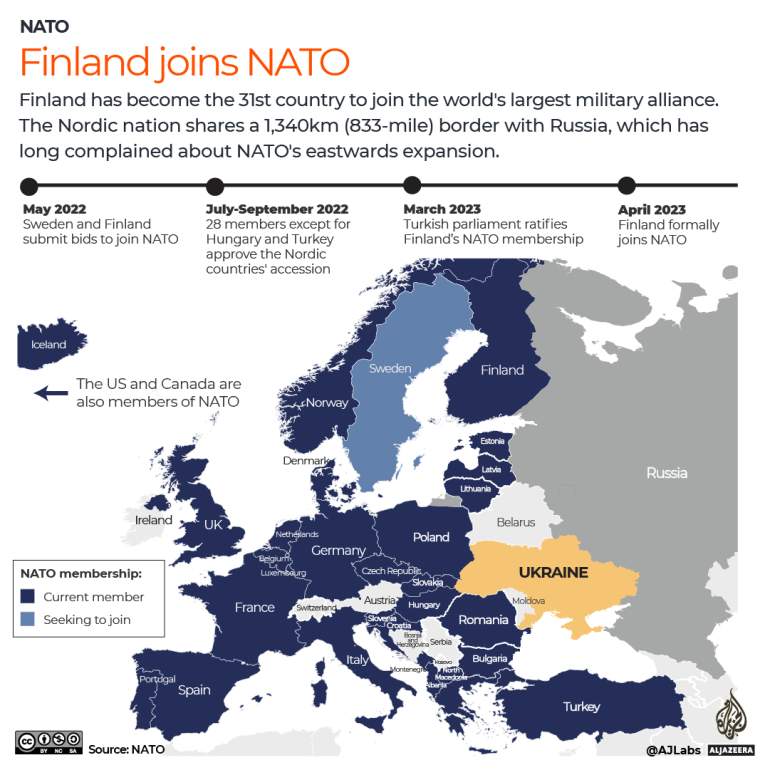 Will Sweden be next?
Finland's president, Sauli Niinisto, is excited about the alliance but comments that it feels incomplete without Sweden and awaits Sweden's membership as the 32nd member state. Sweden's process is being slowed down by member states Turkey and Hungary where Turkey argues that Sweden is shielding members of what Turkey thinks are terrorist groups – an accusation Sweden denies. NATO's goal is to promote peace, stability and security in the Euro – Atlantic Region as well as to emphasise its support towards Ukraine.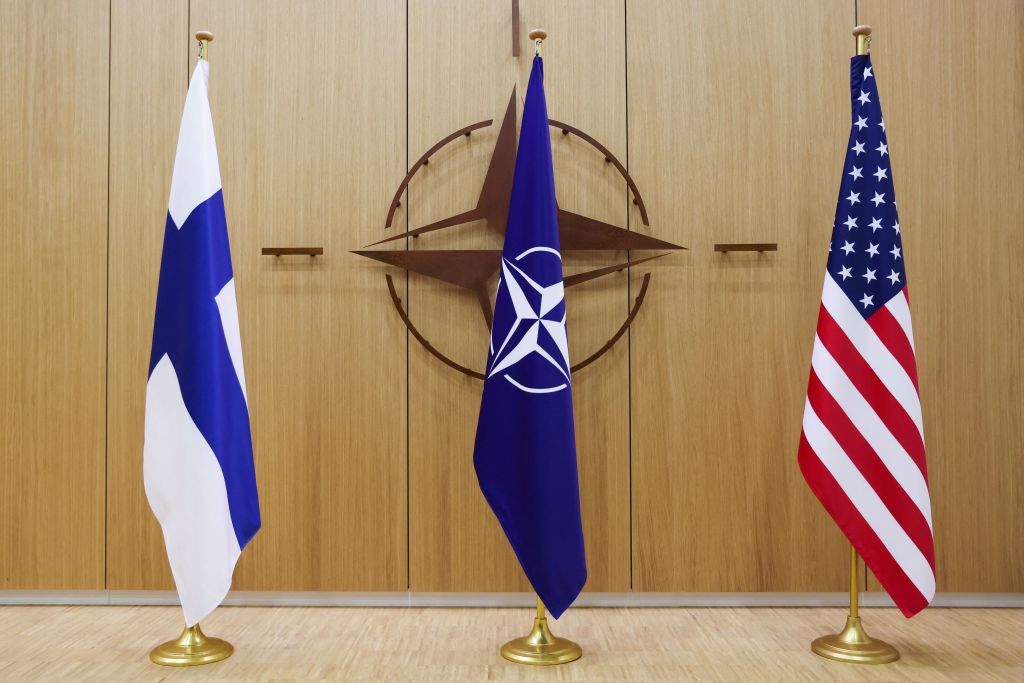 Officials add that Finland is an asset to NATO as it can contribute armed forces which can add significantly to the current NATO's armament. The Russians will be ready to counter attack and respond depending on the type of weapons NATO will deploy in Finland next to their border that would potentially threaten them. NATO's Secretary General, Jens Stoltenberg, expresses that Putin wanted to shut NATO but it was time to show the world that Russia's president failed. Last year, Putin downplayed the possibility of Finland joining NATO and now it has turned into the greatest consequence following her attacks on Ukraine.
It is our hope that the continued unrest between the difference of interests among countries will not cause more wars in the Euro Atlantic region but the heads of states will do what's in the interest of its people and humanity.
By: Lael Muchiri