Several people use the word havoc to characterize the days running up to general elections in Africa. Many individuals have been terrorized by several incidents of violence and deaths after elections in the past. Nigeria is being described no differently, but is there a sliver of hope that awaits this African giant.
Behavior in the Run-Up to the Election
Because of the negative outlook that elections usually bring, many parents have been known to remove their children out of school and send them to schools abroad. Elections have such a hold on people that it influences all their decisions. Many aim to get very important transactions paid for prior to elections because they believe that chaos will ensue post elections. Amidst all the noise, journalists who will be there live at the polls to report on the election have also advocated for a safer environment to prevent casualties. Fear is also evident as some 240 polling stations have been closed due to safety concerns.
"There is a thick veil of violence shrouding the 2023 elections that undermines people's fundamental right to vote," Anietie Ewang, Nigerian researcher at Human Rights Watch said in a statement.
In mid-January of this year, there was an attack on the Nigerian electoral commission which sparked growing concerns about the upcoming election and officials even contemplated the cancellation of the February elections.
"It is important for the authorities to swiftly restore public confidence in their ability to hold those responsible for electoral violence accountable and ensure the safety and security of all Nigerians," Ewang added.
As one of the largest economies in Africa, Nigeria is being looked up to by not only African states, but the whole world as a testament to what a peaceful, transparent and credible election process looks like.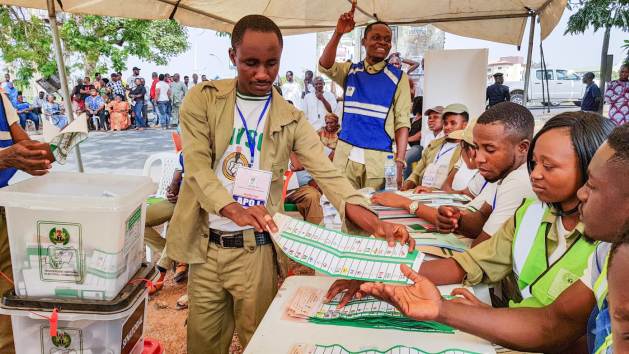 Future Expectations
The days of military rule, colonialism and many corrupt acts are hopefully over, and they can pave the way for the introduction of a new era of transparency and less anxiety leading up to elections in Africa.
The incumbent, President Muhammadu Buhari, continues to emphasize the kind of legacy he wants to leave for generations and a very peaceful election will really show all that he has been trying to talk about.
Only time will tell what awaits this Sub-Saharan nation.