Twitter. Since its founding in 2006, its been used as a titular tool by politicians, corporations, and individuals to express their personal opinions, real-world news, and a platform to keep up-to-date on concurrent world events. Twitter may not be as well established in the age of the Big Four––Apple, Amazon, Facebook and Google––but it has been an innovation to reckon for, with over 1.3 billion Twitter accounts. 
On paper, Twitter may seem as the perfect Silicon Valley dream, with its iconic blue bird (named Larry the bird) tweeting on an estimated 6,000 tweets per second. However, as we dive deeper and deeper into the backbone and framework of Twitter, many point out that only 237.8 million of the 1.3 billion users are monetizable monthly active users, which is still an unimaginable feat in this modern age of social media. There has also been an exponential rise in hate speech and harassment. Twitter's profits have been dwindling due to its rival counterpart TikTok, whose surge has stagnated the boom of other social media companies since its arrival into the techno-sphere. 
Enter Elon Musk
The narrative behind Twitter and its use may not seem startling for those who are technologically savvy and familiar with current affairs, but the story and legacy all took a turn with the arrival of yet another over-achieving billionaire––Elon Musk. Since the start of January all the way through the 4th of April, Elon Musk accumulated a 9.2% stake in the company, thereby designating him as the largest individual shareholder. Throughout these tumultuous months, Musk openly criticized Twitter until April, when former CEO Parag Agrawal, offered the brainchild of SpaceX a seat at the board. This was consequently turned down weeks later. Amidst the roar of media speculation and Wall Street's panic, Musk offered $54.20 per share to amass the entirety of the company on the 14th of April. 
The infamous tactic coined as 'the poison pill' was used to fend off Musk on the 15th of April as the eyes of the world shifted towards the 16 year-old technology enterprise. A poison pill, often used as a defense tactic, was adopted under a shareholder rights plan. This plan holds off a potentially hostile takeover attempt, ergo Musk's advance to transform the site into what he termed as a 'free speech haven'. Despite Twitter's strategic aims to counter Musk on the 25th of April, the deal was sealed with Musk securing 46.5 billion USD just 4 days before to fund his next project. 
Successes and Failures
Musk's approach towards enterprises and the function of how corporations work may seem as revolutionary and a reckoning as he tackles and takes down the infamous Big 4. However, apart from his household name companies, SpaceX and Tesla, the self-made billionaire has seen failures with his movements in projects such as 'The Boring Company,' which sought to reconstruct the way in which traffic and tunnels work together. Musk did attempt to back out from the deal, but despite his many attempts to back out, on the 27th of October, Musk earned the title of CEO and owner of the social media platform. Pundits and critics went into a frenzy over the potential future of Twitter. There were numerous doubts about whether former President Trump would be allowed back into the platform after being restricted due to the January 6th Capitol riots. 
Chief Twit.
That was the bio Musk labeled on his platform after his successful acquisition. He was depicted carrying a kitchen sink into the headquarters in a post on his site, asking his users to 'let that sink in'.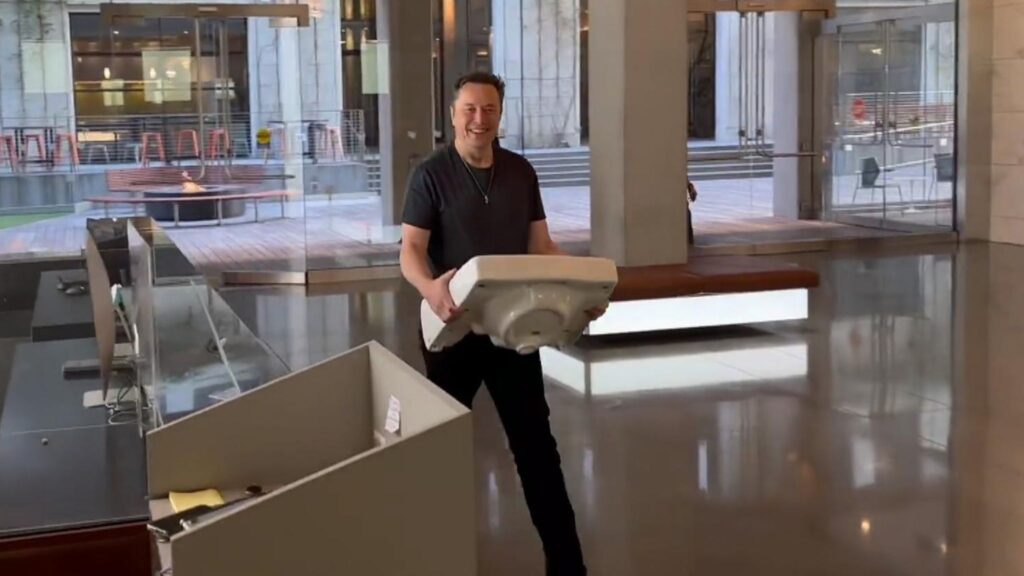 With Twitter now under his control, he 'freed the bird', after tweeting those exact words following the immediate firing of Agarwal, the CFO and the General Counsel. On the first day of the 11th month of 2022, Musk confirmed his previously unveiled plan that he sought to charge any user who wished to pay $8 and achieve the symbolic status quo symbol of the blue tick next to their profile, cementing them as a verified profile.
Count three days forward, Musk begins his 'bully' father figure within the company by initiating a layoff that terminates half of the employees. He cited it was due to political influence over Twitter's advertisers, one of the platform's major revenue generating sources, causing a dent in the company's profitability. He cited this as a loss of $4 million per day for the $1.1 billion dollar company, apart from the $1.4 billion from before the final quarter of 2022. 
Twitter Wars
With Musk's rocky rise in the company, hate speech compounded as previously banned hate speech accounts came back online along with derogatory words and tweets. For example, there was a  500% increase in the use of the N-word just 12 hours after Musk's takeover. Musk later chose to pause Twitter Blue's roll out, citing that 'tricking people is not ok,' after censoring comedians and individuals who chose to take his persona for a comedic benefit and troll the billionaire. With his ego bruised, he fought back, claiming that parody accounts must be clearly labeled. 
In addition, he became involved in a Twitter tweet dispute with Congresswoman Alexandria Ocasio-Cortez over the cost of verification. On the 16th of November, Musk issued an ultimatum to his company, asking all employees to commit to being hardcore to ensure Twitter's rise and potential success. This was coupled by a mass exodus where a majority of his company quit, refusing to be a pawn under this mass charade.
Updates
With a poll asking users to vote on whether Trump should be allowed back, 51.8% voted yes, reinstating the former President. Days later, Musk paused his plan to launch Twitter Blue, now announcing the possibility of a color scheme against the infamous blue tick verification symbol. Under the guise of being championed by free speech and rights to freedom, Musk voted to offer general amnesty to suspended accounts under certain contingencies passed with yet another poll, with the majority at 72.4%.
Twitter now claimed to be under attack by Apple, but Musk claimed that the corporation was threatening to keep the application out of Apple's app store. Musk then went as far as to bring up the idea of creating a potential new phone as an alternative. While engaging in another fury of tweet battles, Musk began to launch plans for Twitter 2 after striking down its Covid-19 misinformation policy. With a visit to Tim Cook at Apple Headquarters, Musk resolved his bruised ego with the smartphone giant.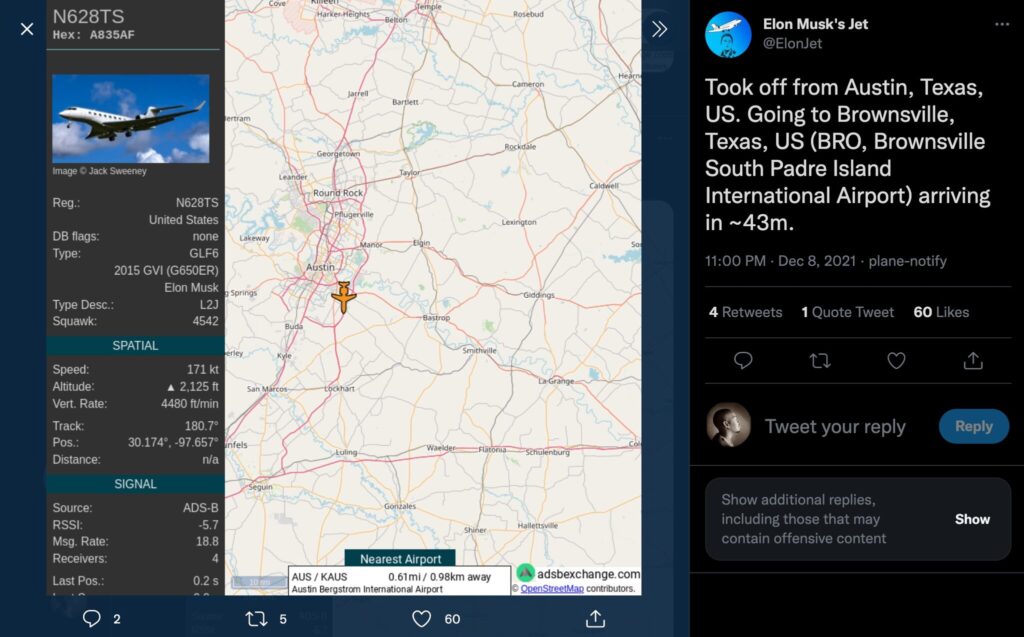 The final month of 2022 saw Twitter take a turn for worse under the helm of Musk when he relaunched Blue Verified. He opened up the infamous Twitter Files in a two-part segment to the public and freed up usernames from inactive accounts towards those who can actively contribute to the platform. ElonJet, a Twitter company that revealed the real-time information of Musk's location, was censored from the account with Musk countering his own claims and ideas for free speech. This prompted a policy that prohibited the posting of one's real-time location details. This swerve later came with the launch of the last of his triumvirate of his polls now asking whether he should step down as Twitter head. With 57% voting yes, Musk now looks towards scoping the employment sector for anyone who would be bold and daring enough to head Twitter at the helm of its public decline.
Takeaway
It started with Elon Musk's rash and egoistic Tony Stark-like behaviour, but it ends with the very same characteristics and traits of what is yet another CEO at the lead of yet another Silicon Valley dream company. Musk aimed to shoot for the stars, but it appears that the asteroids are colliding and deteriorating his false sense of how reality works for many. With the future of the iconic blue bird unknown, 2023 may seek to highlight a new era for the social media company.
Whether the social media giant may ever 'tweet' again amidst the crowded landscape of social media in this age is unknown, but one thing is for sure––the turmoil of Twitter can be singlehandedly traced back to one man who sought to revolutionise, to liberate, and to restructure the relationship between humans and technology. That man is Elon Musk, and like the demised social media company, his future hangs in the balance with an unknown fate.