Thousands of people, children, and adults were all compressed into one small commercial area in Seoul, South Korea. After years of enduring a suffocating pandemic, these people went out on a Halloween festival hoping to find some relief or joy, instead, they found themselves choking, struggling for air. As the crowd started to reach a narrow alleyway known for its party scene a few people started to push others, and before they could even realize what was happening, they started to fall one by one like dominos. People began stacking on top of each other like cookies in a jar. They were tugging, pushing, slipping, struggling, stampeding, gasping, screaming, choking, and eventually, dying.
The Final Counts
It is estimated that nearly 100,00 people had gathered in a popular party region called Itaewon. It was initially calculated that 150 people had died, but as of now, the casualties have unfortunately risen to approximately 153 people, with at least 133 critically injured due to the stampede. The people who were injured or killed are mostly teens and people in their 20's.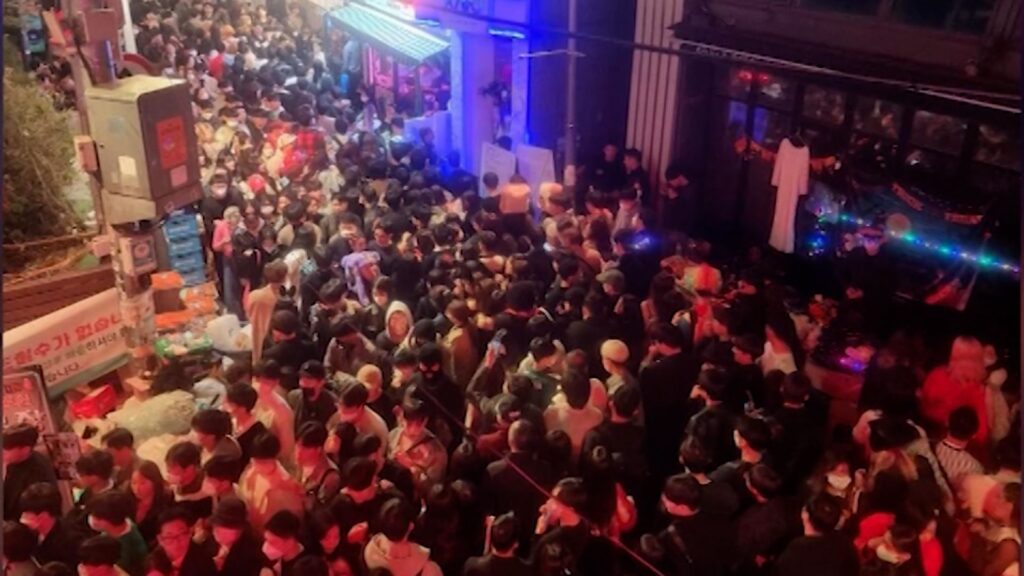 Over 1,700 medical personnel from around the country responded to the disaster. There were pedestrians and EMT's seen all around the streets performing CPR. Countless bodies were on the floor covered in blue blankets. There were sirens, tears, blood, and dead bodies permeating the entire block, infiltrating the air with agony, despair, and grief. There were roughly 70 government workers, 520 firefighters, and 1,100 police officers fighting against the unwavering waves of death, pain, and confusion.
What Sparked It?
Although it still isn't completely clear what caused the crowd to suddenly surge into the narrow alleyway or what caused the immediate stampede, officials are assuming that the sudden rise in the crowd numbers lead to more pushing and the start of the stampeding.
This crowd surge is the biggest tragedy since the ferry holding mainly high schoolers sank in April, 2004, causing 304 casualties. The ferry disaster exposed many issues with safety regulations and poorly trained officials.
The Seoul surge will most likely cause similar criticism to reveal what measures the government must take to improve emergency response and safety standards since the ferry tragedy.
Future Changes
South Korean government officials have received increasing scrutiny and criticism, and they have admitted to being responsible for failing to properly prevent the crowd surge and stampede. They have apologized for their failing preventative safety measures along with their response to the stampede. Citizens have been left in shock and grief as they believe that this tragedy could have been prevented or at least better prepared for since Itaewon is known to be a popular destination for nightlife.
An investigation also determined that there were multiple urgent calls from citizens that warned authorities that there were possible surges in the crowd impending. What caused this Halloween catastrophe is still unclear, the casualty number is still unknown, since there are countless people in critical condition, and future preventative measures and improved safety standards are still unresolved.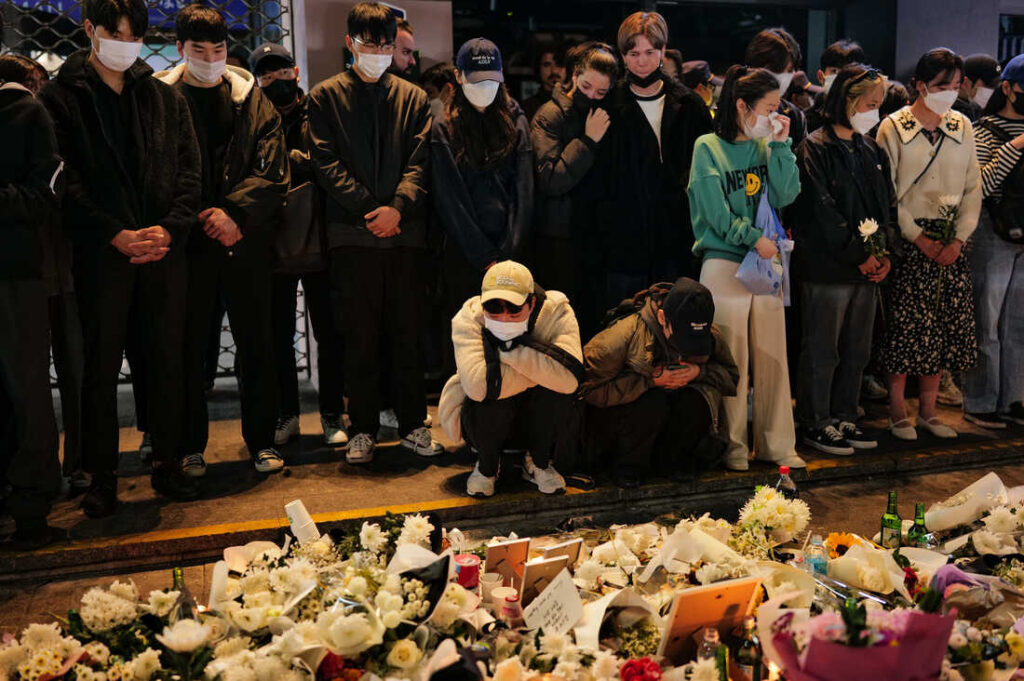 By: Harshi Pulagam