Enter Rishi Sunak. 42 year old British politician of Indian descent. Previous UK finance minister and current leader of the Conservative Party and Prime Minister. After Liz Truss resigned from her post after a disastrous six weeks, the race for PM split between Sunak, Penny Mordaunt, and Grant Shapps. After each dropped out from the race, Sunak was elected on October 24 as the first British Asian and practicing Hindu to be the British Prime Minister. Newly crowned King Charles III appointed Sunak to this role. 
Beginnings
Rishi Sunak, after studying philosophy, politics, and economics from Lincoln College and Oxford, went on to study at Stanford University. Pursuing some experience in hedge funds and a Conservative think tank, Sunak moved on to become a candidate for the House of Commons seat for Richmond in North Yorkshire. After some years in Parliament, Sunak was promoted to Chief Secretary of the Treasury under Boris Johnson. Sunak was in charge of providing financial relief to British citizens during the influx of COVID-19, pursuing moves that made him wildly popular. After the series of scandals that forced PM Johnson out of office, Sunak tossed his hat into the ring. Although PM Johnson made a very brief attempt to return to his previous role, in the end, Sunak ran unopposed.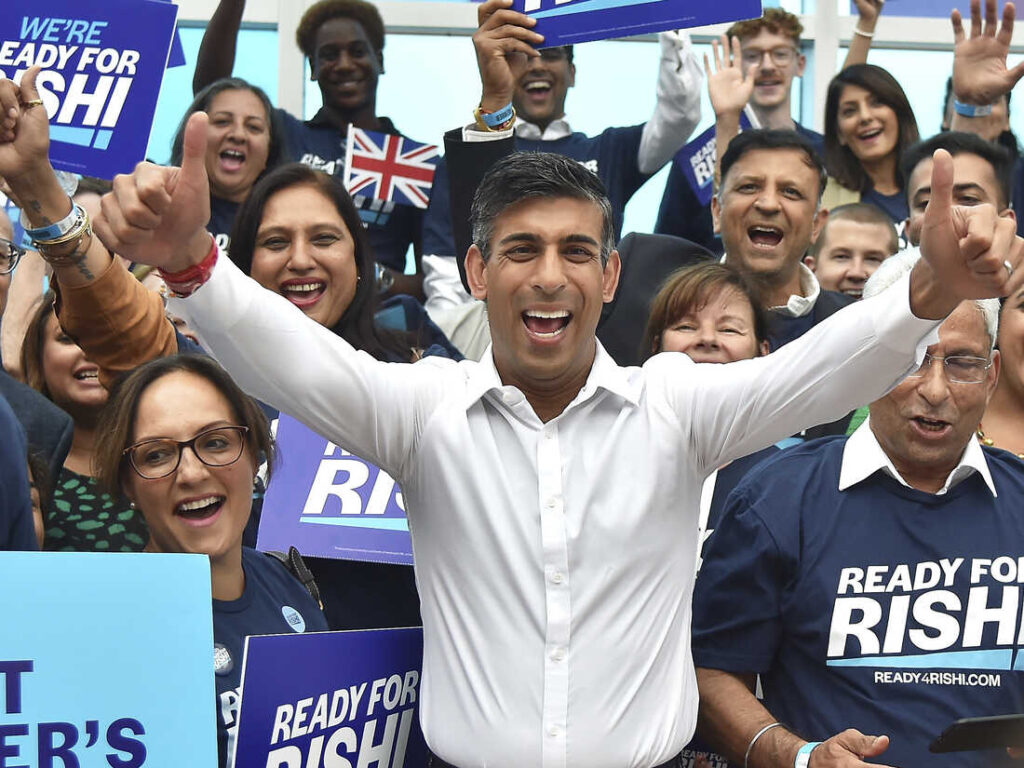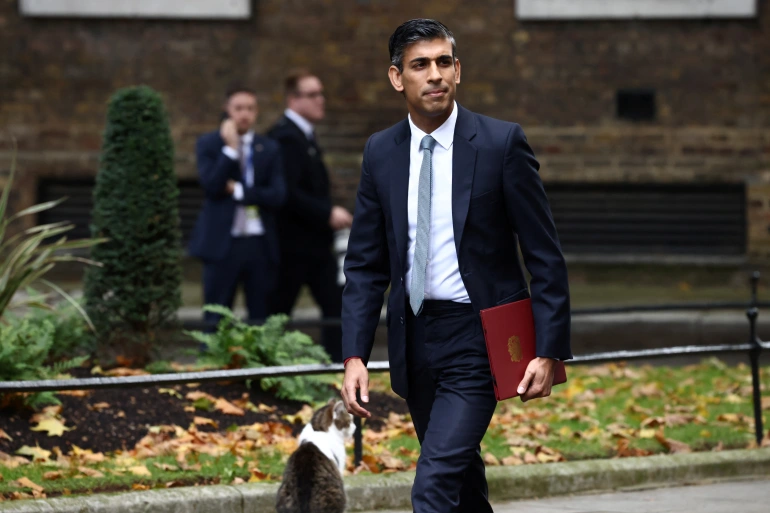 Rishi Sunak did face damages to his reputation when it was found that his wife, the Indian heiress and fashion designer Akshata Murthy, used a non-domiciled tax status to not have to pay taxes on her income coming from out of country. Murthy changed her tax status soon thereafter. Along with this, Sunak was also charged with participating in "Partygate," the scandal revolving around Boris Johnson's COVID-19 birthday party. However, Sunak escaped from these rumors roughly unscathed and remained a fan favorite of British citizens due to his work uplifting the financial drag due to the pandemic.
The Path Ahead
Now, Sunak faces an incredibly hurting economy further dropped by Truss' economic plan. He not only needs to revive the economy but he needs to keep up the faith that British citizens have in his party and in himself.
In his first statement after being appointed to this position, Sunak proclaims that "I served as your Chancellor, helping to steer our economy through the toughest of times… I am asking you for the opportunity to help fix our problems. To lead our Party and country forward towards the next General Election, confident in our record, firm in our convictions and ready to lead again."
It is time to see if Rishi Sunak has what it requires to defeat economic instability in a way that Boris Johnson and Liz Truss failed to. 
By: Advika Rajeev