After an explosive interview with TalkTV's Piers Morgan, Portuguese soccer star Cristiano Ronaldo has been under fire for the comments he made during the press event. Since his return to Manchester United, Ronaldo has not had the same share of success he had in his first stint with Manchester United. In the spitting interview, Ronaldo blames a large share of it on the club manager Erik ten Hag.
According to Ronaldo, "I don't have respect for [ten Hag] because he doesn't show respect for me… If you don't have respect for me, I'm never gonna have respect for you."
Rooted Displeasure
Ronaldo's unhappiness with the club's performance has been no secret with sources claiming he has been attempting to move from his current club. Even though the final parts of this interview are still left to be aired, Manchester United has sent out a notice stating they have "initiated appropriate steps" regarding Ronaldo's interview. Many sources say that the club is likely planning to terminate Ronaldo's contract after this public event. He has been notified not to return to the club's training grounds after the World Cup ends. Whether this will be the end of the 37-year old's glittering soccer legacy is unknown as there have been varying statements as to where the soccer star could end up.
Possible Legal Action
Manchester United is also currently exploring legal action against Ronaldo, potentially setting the foundation to sue him for breach of contract. In this interview, Ronaldo not only spoke out against ten Hag, he also claimed that he was being forced out of the club and that the club owners (the Glazer family) do not care about Manchester United. Part of Ronaldo's current contract states that players cannot "knowingly or recklessly do write or say anything or omit to do anything which is likely to bring the Club or the game of football into disrepute." Representatives for Ronaldo have not responded to this possibility.
Where Would He Go Next?
Although it is likely set in stone that Ronaldo will be leaving Manchester United, his future soccer story remains unwritten. His current contract is set at 500,000 pounds a week (~$600,000) and there are very few competitive clubs that can match that offer. Paris Saint-Germain is an option, but they currently hold a deck of legends including Lionel Messi, Neymar, and Kylian Mbappe. Allegedly, a Saudi Arabian team had reached out with interest to Ronaldo but he declined the offer. Currently, it looks like Ronaldo will have to choose between two options. Either his current contract will have to decrease or he will have to join a team which will likely not reach the height he aspires for.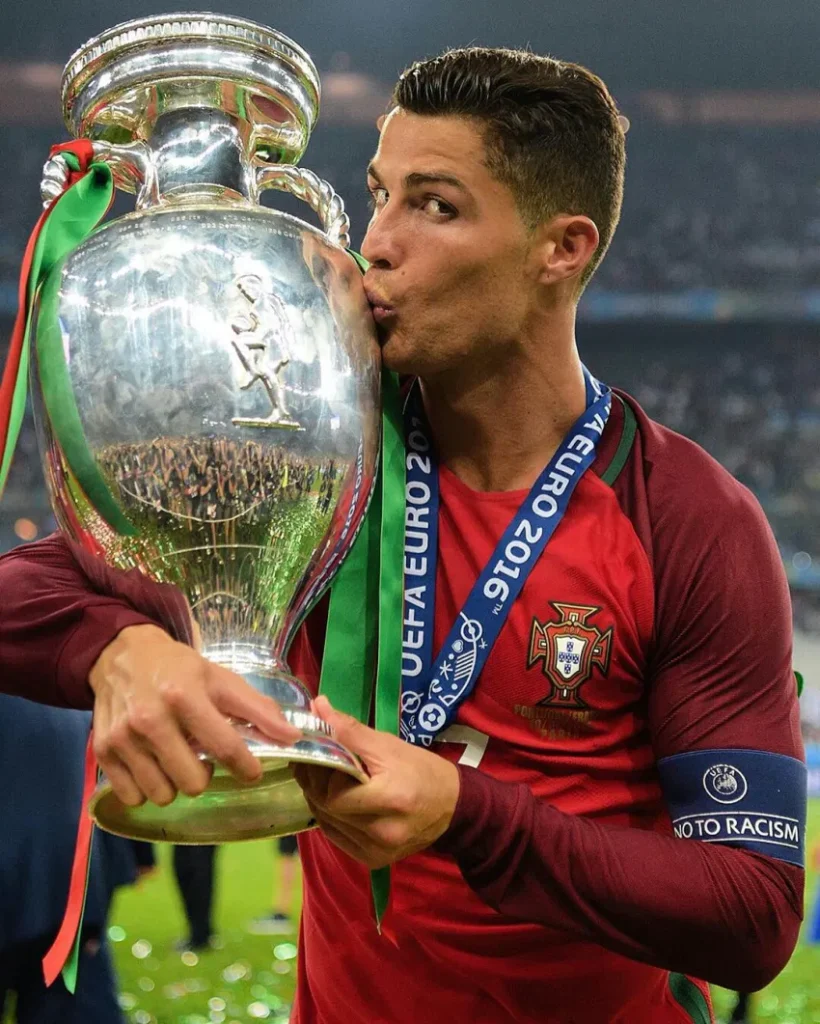 Ronaldo will still be playing as a part of the Portuguese national team for the World Cup. In the same interview, Ronaldo has claimed that he would retire from soccer if his nation won the World Cup this year. Otherwise, he hopes to continue playing until he turns 40. Whether either aspiration will be achieved remains unclear for this soccer legend, and only the end of the World Cup will tell.