By: Sanya Suresh Pillai
Meteorologists are now saying that Hurricane Fiona could be one of the most powerful and severe storms ever seen. Fiona started as a category 4 storm, before transitioning into a post-tropical cyclone. It first hit Puerto Rico on September 18, 2022, leveling homes and bringing immense amounts of rainfall, before making its way to the Atlantic Canada region, hitting Nova Scotia on September 24th. 
Puerto Rico
Though Puerto Ricans are no strangers to major storms and rising water levels, many were caught off guard and suffered from the destruction of Hurricane Fiona. Puerto Rico's infrastructure and power system were still reeling from the effects of Hurricane Maria in 2017, one of the deadliest hurricanes in U.S. history. However, flooding was more widespread with Fiona than Maria, and some areas got more than 30 inches of rain. Pumps were flooded, leaving households without water, and many Puerto Ricans are facing widespread blackouts. Bridges and homes have been swept away, resulting in more than 2,000 Puerto Ricans living in shelters and many more needing rescue from emergency crews.
Puerto Rico may even face an economic and political crisis following the aftermath of Hurricane Fiona. Following Hurricane Maria, many people lost faith that the government could protect them from such disasters, and they moved to other states in the U.S. Similarly, after Fiona, many Puerto Ricans are considering migrating, though their emotional attachment to their home leaves them torn. Additionally, Puerto Rico's economy and infrastructure was still recovering from Hurricane Maria, but Hurricane Fiona's damage may cost the government billions of dollars.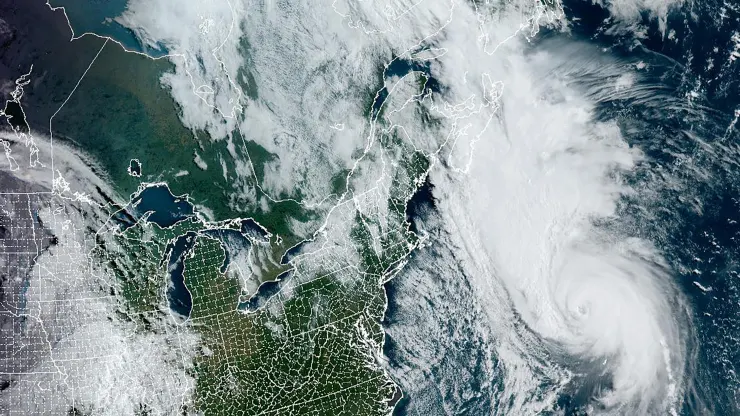 "It certainly has the potential to be one of the most severe systems to have hit eastern Canada."

Ian Hubbard, meteorologist from Canadian Hurricane Centre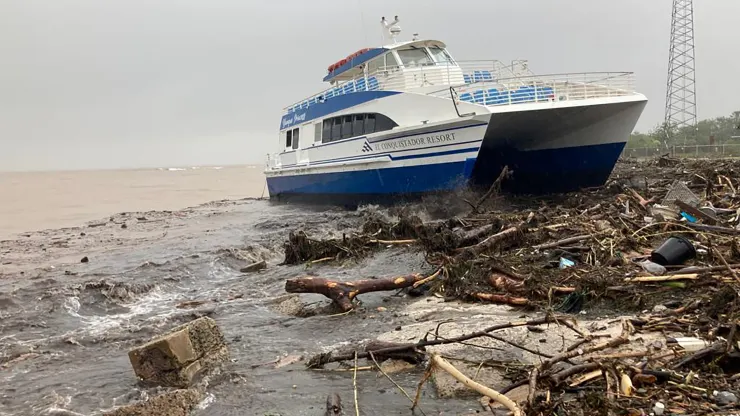 Canada
Hurricane Fiona is now called the "strongest storm in Canadian history". Despite having been reduced to a post-tropical cyclone, the storm still packed winds as strong as a hurricane and caused lots of damage. The storm hit early morning on September 24th, knocking out power lines and reducing houses to piles of rubble. According to The Globe and Mail, the hurricane is predicted to bring heavy rain and winds to southern and eastern Brunswick, Prince Edward Island, Newfoundland, Labrador, and the Gulf of St. Lawrence. The center of the storm is predicted to pass through Nova Scotia and Cape Breton.
Before the cyclone arrived in Nova Scotia, people were advised to prepare for the storm and heavy flooding. Many people flocked to grocery stores, stocking up on food and other emergency supplies. However, the intensity of the hurricane destroyed many homes and many people were caught in the flooding. Canadians have also faced massive destruction due to the storm, as remains of houses are spread throughout, roads are washed out, and power lines have been downed. Crews are entering neighborhoods to assess the damage, but conditions are still too harsh in some areas for people to start making repairs. Many communities are also facing blackouts or have lost access to running water. Shelters are being set up for people to take cover from the storm, but people are becoming afraid as they witness everything wash out to sea. Many people have gotten caught in floods and been washed out, but current conditions don't allow for searches to be conducted. So far, an exact death toll has not been counted.
In Canada, Prime Minister Justin Trudeau extended his support to those suffering from Hurricane Fiona's damage. In a statement on Saturday, he said he was thinking of those who are struggling and is willing to provide resources as necessary. Meanwhile, Puerto Ricans are still suffering without power, water, or food. Nonetheless the efforts of nonprofits and communities have allowed them to slowly build their homes again, brick by brick.